December, 2016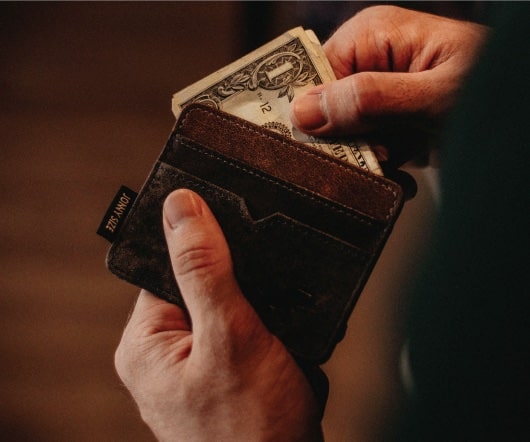 A Sales Funnel…or a Sales Pipeline?
Pipeliner
DECEMBER 6, 2016
Okay, this might seem to be a strange title for an article. But knowing the clear difference between a sales funnel and a sales pipeline can mean a great deal to your company, your sales organization and your salespeople—and greatly influence your choice of a CRM solution. The Sales Funnel We've all seen a funnel. […]. The post A Sales Funnel…or a Sales Pipeline?
Being Comfortable Is for Babies Not Top Sales Performers
Increase Sales
DECEMBER 1, 2016
Top sales performers who I know are the least comfortable people.  They are always going beyond their comfort zones, stretching themselves especially when it comes to sales prospecting. Credit www.gratisography.com. I was reminded of this consistent characteristic when I read Mike Weinberg's posting, Stop Over Analyzing Your List and Get in Front of Your Strategic Target Prospects Now!
Deploy Your Customer Retention Game Plan
Babette Ten Haken
DECEMBER 7, 2016
When do you deploy your customer retention game plan? Every time you consummate that sale, each time a customer signs off on the dotted line, your next move continuously focuses on retaining that customer. That is why it is so important to be proactive. Create your customer retention game plan long before you close a sale. There's not much forethought in that tactic. Or so it seems.
Five Reasons to Take Ergonomics Seriously… Whether or Not Your Company Does
The Productivity Pro
DECEMBER 5, 2016
"Take care of your body. It's the only place you have to live." " — Jim Rohn, American motivational speaker. You've probably read and heard a lot about ergonomics during your career. But are you taking the topic seriously? What about those of us doing the producing? Why should you bother? Consider these five good, thoroughly interrelated reasons: 1. 2016 Laura Stack.
Are Your Sellers Ready to Sell?
Advertisement
A quick read on how video technology can help your sales team realize its full potential.
Video
More Trending