August, 2016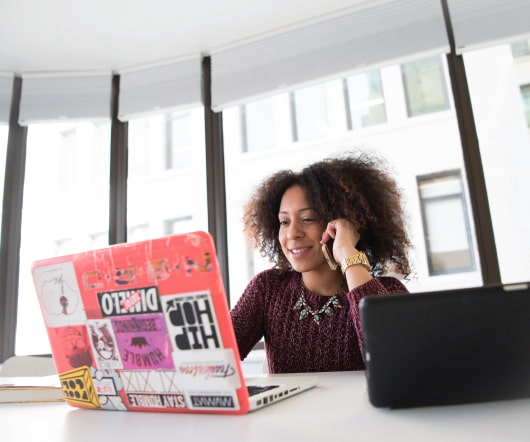 Salespeople and the Higher Meaning
Pipeliner
AUGUST 16, 2016
It might seem odd to try and pin a "higher meaning" on sales. Aren't salespeople mainly in it for the money? It would sure seem that way, given how salespeople are portrayed in the media and in popular culture. But let's take a closer look. The Search for Meaning How important is meaning to a […]. The post Salespeople and the Higher Meaning appeared first on Pipeliner CRM Blog.
Four Reasons Why Work/Life Balance is Still Valid
The Productivity Pro
AUGUST 1, 2016
"Don't get so busy making a living that you forget to make a life."—Dolly "—Dolly Parton, American singer, actress, and businesswoman. Recently I've seen a lot of "RIP Work/Life Balance" claims, arguing that the concept is dying, if not already dead. The rest of the argument I can't concede. People have just started calling it different things.
The Only Thing You Can Control in Sales
Increase Sales
AUGUST 15, 2016
Sales, wouldn't it be great if you could control the: Buying decision making process? Competition? Economy? Decision Maker? Sales goals? Yet reality shows us there is only one thing you can control and that is you.  From you, you can control your: Beliefs and attitudes. Actions and behaviors. Results. We cannot control how people react to us.  Regrets. Self-doubt. Stress. Share on Facebook.
Think Sales Reps Will Become Obsolete? Think Again
No More Cold Calling
AUGUST 11, 2016
The most effective sales techniques don't require a device. You've heard it. Television will kill radio. Video killed the radio star. And social media and the internet will eliminate the time-consuming, face-to-face aspect of sales. Um, no. Marketing automation, CRM, social media , and other technology tools enable sales reps to sell more efficiently and cost effectively. One More Reason.
The Art of Social Selling -- Summarized by getAbstract
Advertisement
Find and engage customers on Twitter, Facebook, LinkedIn, and other social networks.
More Trending